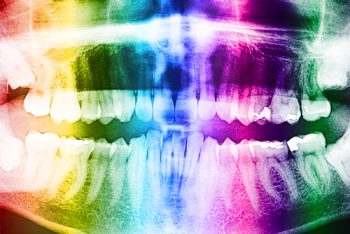 Every Invisalign treatment plan is customized to the patient. There are similarities, however, in how a treatment plan is designed and carried out. Your Red Bank Invisalign provider is specially trained to create a customized Invisalign orthodontic plan for your tooth alignment.
5 things you need to know before you wear Invisalign >>

What an Impression
Before any Invisalign treatment can begin, your dentist must determine if you are a good candidate for Invisalign braces through an exam and x-rays. She will also conduct an innovative iTero digital scan of your teeth (avoiding messy and uncomfortable impressions), which produces precise 3D images of your teeth. This information-gathering will allow your dentist to see whether your teeth will respond to this type of orthodontic solution.
Invisalign Is Made for You
Once it has been determined that Invisalign is a go, your dentist will develop a detailed treatment plan for your smile alignment, identifying the movements your teeth should go through over the course of your treatment. These instructions will be specific, and will include the timing and sequencing of the movements your teeth will be making.
Next, your doctor submits your personal Invisalign plan and instructions to Align Technology, the makers of Invisalign. Align Technology returns a Clincheck (a working model) for your dentist to review so she can see how the teeth will line up and the bite will come together based on her plans. If your dentist is dissatisfied with the Clincheck or feels changes need to be made, the model can be revised and altered as many times as necessary to insure the best possible result.
Before you even have the first Invisalign aligner snugly against your teeth, this detailed preparation allows you to preview how your teeth will appear at the end of your orthodontic treatment (which takes, on average, 12 months to complete), thanks to the digital component and design methodology.
8 reasons to fall in love with Invisalign >>

Treatment Commences
After the Invisalign treatment plan has been signed off on by your dentist, aligners have been made, and the materials have been shipped to your Invisalign provider, treatment begins. You will be issued several sets of aligners at each of your dental appointments. Invisalign check-ups are less frequent than check-ups for wearers of traditional metal braces.
As an Invisalign-wearer, you are largely responsible for the progress of your own treatment. It's up to you to be dedicated to your orthodontic choice, wearing the aligners 20 to 22 hours a day and cleaning your aligners properly.
Happily Ever After
Once you are wearing your last set of Invisalign aligners and your teeth have moved into their new positions, you want to keep them there. Vivera retainers are an essential final part of your Invisalign orthodontic treatment.
It is important to visit a Red Bank dentist who is a certified Invisalign provider – your smile results depend on the expert's knowledge and experience. The sophisticated and detailed process that is Invisalign treatment requires meticulous work on the part of your dentist. And the treatment itself demands exceptional participation and cooperation for excellent smile results. Make your appointment with Dr. Carole Sherrod Jewell at Red Bank Dentistry in Red Bank, NJ, to start working on your new smile.