by Dr. Carole Sherrod Jewell, DMD, Red Bank, New Jersey Dentist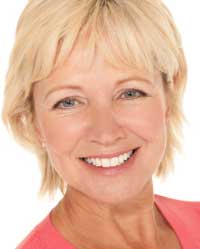 Do you have decayed or damaged teeth that make it embarrassing to smile and difficult to speak and eat?
Discover more about how Dr. Sherrod Jewell's modern restorative dentistry procedures can help you with correcting tooth decay, damaged teeth, and even replace missing teeth for a beautiful new smile!
Types of Restorative Dentistry
Reasons for Restorative Dentistry
Prevent tooth loss
Enhance your smile
Restore normal eating and chewing
Replace older dental treatments
Fill unwanted gaps between teeth
Correct or improve a bite
Replace missing teeth
Repair damaged and decayed teeth
Provide pain relief
Remember to Give Your Teeth the Attention They Need Today!