Maintain Healthy Teeth and Gums with Gum Disease Treatment
by Dr. Carole Sherrod Jewell, DMD, Red Bank, New Jersey Dentist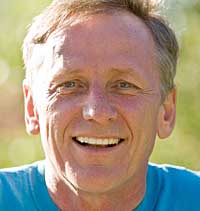 Gum disease treatment is based on the type and severity of the periodontal disease. Dr. Sherrod Jewell and her dental hygienist will recommend the best treatment for your gums after they do an evaluation.
Part of your exam will be to check the pocketing between the tooth and gum, which is called the sulcus. As the sulcus is filled with plaque, tartar and bacteria, the tissues surrounding it become irritated. If these bacteria are not removed, they can cause serious damage to the gums, and eventually to the supporting bone.
Fortunately, if gum disease is diagnosed in its early stages, there is a good chance that you can reverse it with better daily care of your teeth and gums. Dr. Sherrod Jewell will give you specific instructions, as daily oral hygiene habits are essential. You will also be advised to come in for regular cleanings.
When gum disease has progressed to advanced stages, you will need a deep cleaning, which is called scaling and root planing. You will receive numbing medicine so that Dr. Sherrod Jewell or her hygienist can work on the affected areas. Scaling will remove plaque, tartar and toxins from the teeth. Planing will smooth out any rough spots on the root's surface. This promotes healing within the gum to shrink the pockets. Dr. Sherrod Jewell may also suggest medicated rinses, oral medications, and the regular use of an electric tooth brush.
Sometimes the pockets don't heal, even after scaling and root planing. In this case, you may need periodontal surgery to reduce pocket depths. Dr. Sherrod Jewell could also recommend that you see a specialist called a Periodontist, who is an expert on gums and the supporting bone.