Red Bank Dentistry is a family dentistry, cosmetic dentistry, and restorative dentistry practice serving the residents of Red Bank and neighboring communities. We provide comprehensive dental care, but also offer special services when your needs are more complex or you're ready to invest in a smile makeover.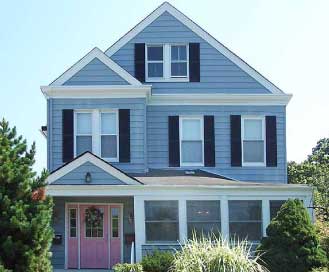 At Red Bank Dentistry, Dr. Jewell and Dr. Robinson offer a comprehensive dental care to their patients:
Red Bank Dentist Treats Patients of All Ages
Red Bank Dentistry is a family dentistry practice. We are proud to serve patients of all ages and address their changing comprehensive dental care.
Children: Kids need a dental practice that is kind, gentle, and an excellent introduction to the important of oral health. We are proud to fill this role, while delivering teeth cleanings, sealants, tooth-colored fillings, and jaw evaluations.
Teens: This demographic is the sweet spot for orthodontic treatment, and many teens are thrilled to discover that they are good candidates for Invisalign Teen, a subtle way to get straight teeth without a nickname like "metal mouth."
Adults: Adults go through a lot of oral health transitions. As young adults, you may not have dental insurance or make teeth a priority – but preventive care should always be on your radar. As established adults with a family, you may be looking at your kids' needs more than your own, but don't neglect your own oral health. You may need old dental repairs updated, you may have pregnancy gingivitis, you may want to finally get rid of those stained and crooked teeth with porcelain veneers. Whatever your questions or concerns, your Red Bank dentist is prepared to address them.
Seniors: Our teeth work hard every day, and they age right along with us. Add in things like stress-induced clenching and grinding, gum disease, or infections and the problems compound without proper oral health care. Just because you're getting older, that doesn't mean you have to suffer with deteriorating teeth. It is always possible to get the dental care you need and strengthen the foundation of your smile.
Visit Red Bank Dentistry for Your Family's Dental Needs
Schedule an appointment with your Red Bank dentist Dr. Jewell or Dr. Robinson to discuss general dental care, specialized care, or a dental emergency.