Maintain Healthy Teeth and Gums with General Preventative Dentistry
by Dr. Carole Sherrod Jewell, DMD, Red Bank, New Jersey Dentist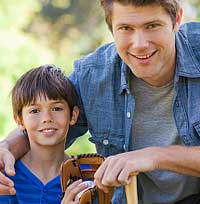 General "preventive" dentistry is the best way to ensure you and your loved ones will maintain healthy smiles for a lifetime.
Discovering dental problems early allows Dr. Sherrod Jewell to correct any issues before bigger problems occur.
The shared goal between you and Dr. Sherrod Jewell should be the preservation of your natural teeth, including gums and supporting bones.
General Dentistry Services by Dr. Sherrod Jewell
Your prevention program begins with a balanced diet and good oral hygiene practices. Dr. Sherrod Jewell will do her part by restoring and maintaining your mouth for your overall oral health.
By visiting your dentist for regular cleanings, and following a program of prevention, serious and costly dental problems can be avoided. The result will be a healthy, beautiful and confident smile.