Cosmetic Dentistry Procedures from Your Red Bank Dentist
If you've ever wished you could have better teeth and a beautiful smile, there is a cosmetic dentistry procedure that can make it happen. Whether your teeth are crooked, stained, chipped, gapped, short, discolored, or just old, cosmetic dentistry can give you the white, straight, amazing smile you've always wanted.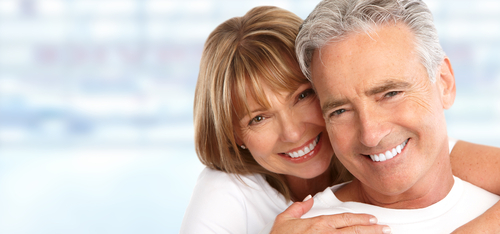 The first step to a new you? Schedule a consultation with Red Bank dentist, Dr. Carole Sherrod Jewell to find out what cosmetic dentistry procedures will work best to create your new smile.
Why Cosmetic Dentistry Is Right for You
Are you so embarrassed about your teeth that you're reluctant to smile or laugh?
Do you sometimes choose not to speak up or start a conversation because you don't want people to notice your teeth?
Do you feel like you're being judged because of your teeth?
Do you have a job that requires you to be in front of people, to teach or sell or be persuasive?
Is your love life nonexistent because you're too ashamed of your teeth to introduce yourself, get out there on dating sites, or be yourself on a date?
A new smile can make you look younger, happier, healthier, even smarter and wealthier. You can succeed at work, have a satisfying social life, even feel better about personal relationships because beautiful teeth will give you confidence.
Who knew a smile could have so much power? Cosmetic dentists, that's who. You can enjoy the benefits of beautiful teeth if you live in Red Bank and take the step to finally invest in yourself and your teeth.
Cosmetic Dentistry Treatments in Red Bank
Cosmetic dentistry is life-altering. The way you choose to achieve your new smile is up to you and your cosmetic dentist in Red Bank, the state of your oral health now, and your smile goals. There are also budget-friendly treatments – yes, you can afford a smile makeover.
Here are some of the procedures that might be right for you:
Get a New Smile from Your Cosmetic Dentist in Red Bank
Appearances matter, and that includes your smile. With cosmetic dentistry, you can:
Lighten or brighten your teeth for a whiter smile
Change the size, shape, and alignment of your teeth
Correct or improve existing bite issues
Repair chipped or broken teeth due to decay or injury
Fill in unwanted spaces between teeth and replace missing teeth
Use modern treatments to replace older dental work
Get white, straight teeth and an amazing, memorable smile with cosmetic dentistry in Red Bank. Schedule your appointment with Dr. Sherrod Jewell today. Get on the road to a better smile, and a new you.