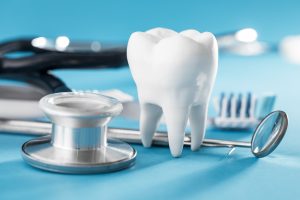 Red Bank Dentistry is the home of Dr. Carole Sherrod Jewell and Dr. Pauline Robinson, family, cosmetic, and restorative dentists and certified Invisalign providers. Our dental office provides comprehensive dental care to patients of all ages so you can maintain a healthy, beautiful smile at every stage of life. We offer a comfortable environment to keep our patients calm and relaxed as we deliver the oral health care you need using state-of-the-art tools and techniques.
General Dental Care in Red Bank, NJ
General dental care is a broad umbrella and includes many areas of treatment and support. At Red Bank, we offer preventive care in the form of:
Cosmetic Dentistry for Beautiful Teeth
When you want to beautify your smile, it's time to talk to your Red Bank dentist about cosmetic dentistry. This type of dental care is designed to make teeth look as good as possible through various techniques that suit your comfort level, budget, and smile goals.
Restorative Dentistry for Broken-Down Smiles
Over time or with age, a smile can begin to break down. Regardless of the reason for this deterioration, there are always solutions to fix it.
Dental implants: If you are missing teeth, it is so important to replace them to avoid a changing face shape. Dental implants take the place of both tooth root and crown for a complete restoration that fills the holes in your smile.
Porcelain crowns: Crowns can do many things, including covering teeth that have undergone root canal therapy, anchoring dental bridges, strengthening damaged or deteriorating teeth, and hiding tooth stains.
Dentures: Replace an entire arch of teeth with an implant-supported denture or removable dentures, both customized to your smile.
Get the Quality Dental Care You Deserve in Red Bank
Dental care is not one-size-fits-all, and at Red Bank Dentistry, we do our best to honor and serve your unique oral health needs. Contact us today to schedule your appointment.