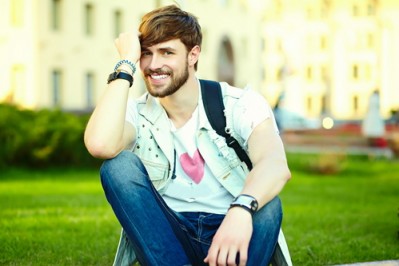 Braces are a commitment, whether you opt for traditional metal braces, clear braces, or Invisalign. While patients with brackets and wires attached to their teeth are definitely married to their orthodontic treatment, people who wear Invisalign may feel less pressure to follow the rules absolutely. This mindset is to the detriment of the wearer, so it's important to know before you go all in with Invisalign exactly what kind of responsibility and behavior is expected of you.
Getting Invisalign is a big deal. You're making a major commitment to at least one year of orthodontic treatment when you get Invisalign. This isn't a treatment you can only tend to when you feel like it or when you have time. Invisalign requires that each patient wear their nearly invisible aligners 20 to 22 hours a day, clean the aligners properly, and keep your checkups with your orthodontist every six weeks or so.
Beyond the basics: Your biggest Invisalign questions answered >>
Invisalign might be uncomfortable at first. And that's a good thing. The aligners aren't doing their proper job if you don't experience a little discomfort. There should be some pressure every time you swap out a new set of aligners – this feeling indicates that the clear aligners are shifting your teeth as they should. The Invisalign process is designed to move certain teeth at certain times using certain aligners, so any compression you experience will jump from place to place in your mouth over the course of your Invisalign treatment.
Treatment isn't over once you finish your last set of aligners. No matter what sort of orthodontics you get – whether Invisalign or traditional metal braces – you still need to wear a retainer once treatment is complete. Your teeth have just shifted to brand new positions. If you want them to stay there then you must be invested in maintaining your efforts by wearing your retainer as instructed by your Invisalign provider. In some cases, you will continue to wear your last set of Invisalign aligners for a little longer until retainers are available. Most of the time you will have to wear your retainers at night while you sleep. For the especially forgetful, it is possible to have retainers permanently fitted behind your teeth so this orthodontic insurance is always where it's supposed to be.
Invisalign does more than just straighten teeth >>
You can't cheat when it comes to eating or drinking with Invisalign. If you don't remove your aligners when you have a meal or sip a soda, you run the risk of developing discoloration. And the whole point of Invisalign is to straighten your teeth under the radar and without anyone detecting a change. Aligners that are stained because of foods and beverages are not only unattractive, they can develop odors and house bacteria which, when fitted snugly against your teeth for the majority of every day, could lead to enamel erosion and cavities.
You'll never regret your decision to wear Invisalign. Straight teeth not only make you look better, they give you better oral health overall. Aligned teeth means fewer places for food and bacteria and plaque to get stuck, which means a lower risk for developing cavities or tooth stains. Plus, your mouth will be in better condition to properly and thoroughly chew your food, which eases digestion.
Bride-to-be? Invisalign is your new best friend >>
While there are of course inconveniences with every type of orthodontic treatment, you really can't beat the conveniences that accompany Invisalign. You can remove the aligners whenever needed, you can eat whenever and whatever you want without limitations like traditional braces wearers incur. And you simply have to give your aligners a little TLC to keep them clean and clear so that they remain stain-free and odor-free and your teeth begin aligning as intended.
Talk to Dr. Carole Sherrod Jewell, a certified Invisalign provider at Red Bank Dentistry, to get answers to all of your Invisalign questions and to begin your treatment today.