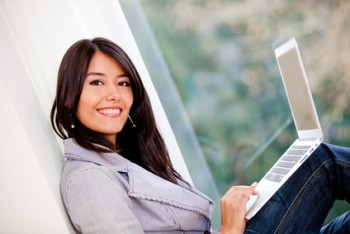 Invisalign is a straightforward treatment for aligning teeth. However, when you're seriously considering this orthodontic option, you undoubtedly have plenty of questions beyond how to take care of your aligners, whether Invisalign will fit into your career and lifestyle, whether Invisalign is appropriate for teens, and the logistics of wearing the aligners. 
Can I only wear Invisalign at night?
The Invisalign process is designed to move certain teeth at certain intervals and the methodology is most effective when the aligners are worn 20 to 22 hours a day. So, no, you can't only wear Invisalign at night. Straightening your teeth with Invisalign is an ongoing process and you must be dedicated to the plan your dentist has created for you – and that includes wearing your aligners all the time, except when you take them out to eat or to clean your teeth.
Do I have to wear retainers after I've completed my Invisalign treatment?
If you want your teeth to stay aligned post-treatment, retainers are almost a certainty. If the thought of wearing a retainer around the clock or even just at bedtime for years to come makes you want to forget the whole endeavor, take heart. Permanent retainers are often an option for upper and lower teeth. And, in many cases, retainers only need to be worn for six to 12 months before nighttime wear becomes the only recommendation. Just remember that retainers are very important – they help stabilize the new positions that your teeth have moved to. Your dentist can tell you what will be appropriate for your case.
What kind of Invisalign-wearer are you? >>
Can I wear Invisalign if I've had cosmetic dentistry like veneers or a bridge?
If you have porcelain veneers or bridgework on any of your teeth, it will be difficult for Invisalign aligners to work effectively to shift the alignment of your teeth. Invisalign trays are designed to move teeth separately and to follow the plan that your dentist has mapped out for your orthodontic treatment. Having cosmetic dentistry does not automatically eliminate you from Invisalign treatment, but you will have to discuss your unique case and options with your dentist to determine if Invisalign is right for you.
Should you choose porcelain veneers or Invisalign? >>
Are Invisalign aligners made with BPA?
No, Invisalign does not contain BPA or phthalate plasticizers. Understandably, there is widespread concern about Bisphenol-A (BPA) as an ingredient in anything plastic, but Invisalign is made with biocompatible thermoplastic material that is uniquely developed for the aligners. Invisalign trays look similar to teeth-whitening trays and are virtually invisible. And because Invisalign is custom-made for every patient, they fit snugly on your teeth in order to move your teeth in the sequence your dentist has determined without being obvious to anyone else. Safe and subtle.
Does Invisalign hurt?
Moving your teeth from one place to another will not be painless, but Invisalign allows the person undergoing orthodontic treatment to bypass the pain of metal braces which includes sharp and pointy wires and brackets. You may experience temporary discomfort – often described as a feeling of pressure – for a few days at the start of each new set of aligners, but this feeling confirms that Invisalign is working as it should and moving your teeth to their new, aligned location.
What if I go on vacation and forget my aligners? Will they still fit when I return?
It's hard to say whether or not your aligners will still fit. If the treatment has been abandoned for a significant period of time, then your most recent aligners may not fit the position that your mouth is currently in. Even if the aligners do fit on your teeth after being absent for some time, consult with your Invisalign provider so that adjustments can be made as necessary to ensure that your treatment continues on track.
The numbers game: Quantifying the Invisalign experience >>
Will I need Invisalign attachments?
Some people who wear Invisalign need "attachments," often referred to as "ridges," to help the aligner grip the teeth and fit securely. These bumps are enamel-colored composite that are temporarily affixed to your teeth so the aligners have something to grab onto and move your teeth properly into position. Discuss attachments with your dentist before you begin Invisalign treatment so you know whether or not you will need this additional element to complete your alignment.
Can any dentist provide me with Invisalign?
Dentists must complete specialized instructional sessions in order to become Invisalign providers. Don't just see anyone for your orthodontic treatment with Invisalign. Make your appointment with Dr. Carole Sherrod Jewell, a certified Invisalign provider at Red Bank Dentistry, to find out whether you're a good candidate for Invisalign.