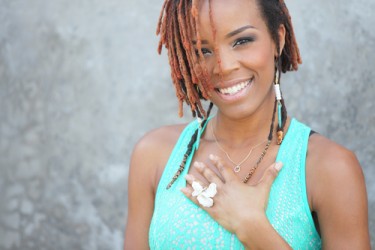 Perhaps you're someone who has always wanted straight teeth, but you never had the time or inclination to actually do something about this wish. There are always excuses for not tending to your oral health, especially when misalignment is the problem and you've simply learned to live with your crooked teeth or gaps between your teeth. But there is an easy solution to correct your smile: Invisalign. So let's look at a few examples of how this orthodontic treatment can fit your lifestyle.
The Professional
You wear a suit to the office. You have meetings in person and online. You work with people face-to-face on a daily basis. You give speeches and manage a staff and organize major events. You talk and people listen. In your mind, you can't be bogged down with braces, or have people snickering at you because you're fixing your teeth like a teenager. Invisalign, however, doesn't get in the way of your job, whether you're networking, selling, marketing, or otherwise. You can speak normally without the aligners getting in the way. You can remove the aligners for dinners with important clients or customers. You can be in charge and, after just about a year, truly look like the head honcho you are with a completely aligned smile.
4 reasons to love the modern dentist >>
The Single Person
The last thing a person who is single and looking wants is something to get in the way of their potential for finding love. And individuals who are posting their photos online and scanning dating apps and permanently putting themselves out there are supremely self-conscious of their appearance and how others perceive them. Invisalign will not add to your anxiety. You will look the same – except over time your smile will become more and more aligned until it is flawless. And then you'll feel even more confident about yourself in your photos and in person. And we all know that the first step to finding love is loving yourself – so let yourself invest in Invisalign treatment and get the straight, lovable smile you've always wanted.
The Mom
Moms have a lot on their plates, that is for certain. But far too often mothers don't even put their own needs on the list of things to do. Invisalign makes it possible for busy, multi-tasking moms to get the straight teeth they've always wanted without getting in the way of school drop-off and pick-up, activities, work, play dates, errands, and more. Invisalign means fewer trips to the dentist in comparison to traditional metal braces treatment. And Invisalign also means you're more conscious about what you're eating all day long. For moms who lament that they don't have time to properly diet or exercise, Invisalign forces you to think about what you're putting in your mouth, so you may just lose a few pounds. Invisalign will increase your well-being, improve your smile, and make you happy that you finally invested in yourself for once.
Don't let braces interrupt your lifestyle: 4 reasons to choose Invisalign >>
The Athlete
Wearing Invisalign as a professional athlete is a little trickier. After all, this is one career where, depending on the sport you play, mouth guards may be required and necessary, so if you fit into this category you will need to discuss whether Invisalign will work for your lifestyle. If you aren't playing a contact sport or you participate in a more solitary endeavor, such as running, then Invisalign will be your new best friend. You can wear the aligners just like anyone else, removing them to eat and drink and clean your teeth and leaving them in all the other hours of the day. Just remember that it's important to only drink water while Invisalign is in your mouth so you don't discolor the aligners.
Whether you are a student, a construction worker, a doctor, an attorney, a teacher, a singer, or otherwise, your career, social life, and overall lifestyle do not have to be negatively impacted by your orthodontic treatment. Talk to Dr. Carole Sherrod Jewell, a certified Invisalign provider at Red Bank Dentistry, to learn more about Invisalign and how it can fit neatly into your life.