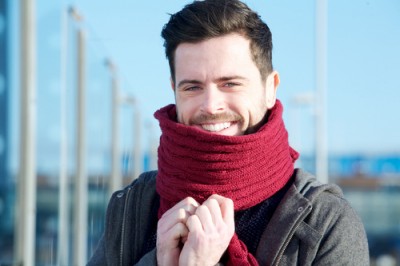 Flexibility is one of the biggest draws for Invisalign wearers. Patients like knowing they can remove the invisible aligners for meals, important events, and brushing and flossing. While this freedom to take your aligners in and out is attractive – and one of the reasons Invisalign is so popular among adults – it's critical not to abuse the privilege. Opting to leave your Invisalign aligners out for too long will impact the progress of your treatment, and the less you wear your aligners, the longer your orthodontic treatment will take.
There are many best practices in place for Invisalign wearers:
Remove Invisalign anytime you eat or drink.
Only drink water while the aligners are in place.
Rinse your aligners before putting them back in your mouth.
Clean your aligners daily with a brush and soaking solution.
Change aligners approximately every two weeks, as directed by your dentist.
Keeping the Invisalign aligners in your mouth for 20-22 hours a day is the most critical rule to follow, however, and it is the practice that makes the biggest difference in the success of your orthodontic treatment.
Beyond the basics: Your biggest Invisalign questions answered >>
Respect Your Customized Invisalign Treatment
Your Invisalign treatment plan is laid out by your dentist at the start of your treatment. In most cases, you will receive all of your aligners at one time, with instructions from your preferred Invisalign provider to replace the aligners with the next customized set after a designated period of time. It takes longer to move some teeth, so the typical two-week wear time for each set of aligners may vary. Maintaining your regular check-ups with your dentist – usually every six weeks or so – will also keep your Invisalign treatment on track. And you can't fake dedication – your dentist can absolutely tell whether you've been following the rules of your Invisalign treatment or not. And if a certain tray was not worn long enough, you may have to go back a tray and start shifting your teeth all over again – each set of Invisalign trays is intended to move certain teeth at certain times.
Your dentist does the difficult work of designing the sets of custom aligners that are intended to guide your teeth into alignment, and your prescribed aligners are calibrated under the assumption that you are wearing each set of aligners as intended. What happens if you don't wear your Invisalign aligners enough? They may not fit properly when you put them back in your mouth. Even a few hours of absence from your mouth can make a difference in how your teeth feel when the Invisalign aligners are put back in place. Your teeth's micro-movements into alignment can easily go back to where they once were if not adequately tended to.
While opting to forgo your Invisalign aligners for one major event might not completely throw off your treatment, it's this initial "no big deal" thought that can have you forgetting or abandoning the aligners more often than not. And that rule of wearing the aligners for 20 to 22 hours a day can easily be abused. Suddenly seeing a difference in your treatment and realizing that your teeth indeed are cruising into alignment can be incentive to get lax about wearing Invisalign – don't let that happen to you!
Don't let braces interrupt your lifestyle: 4 reasons to choose Invisalign >>
Maintaining a Straight Smile After Invisalign
Invisalign treatment is not complete once you've gone through all the aligners designed specifically for your mouth. There is still the matter of maintaining all the work you've done – and that happens with retainers. Wearing retainers as indicated – often just at night – means your teeth are prevented from shifting back to their original locations, or relapsing.
Invisalign, compared to traditional metal braces, is a user-friendly orthodontic treatment, with less irritation and fewer trips to the dentist. But your dentist can't do the work for you – you have to be dedicated to your treatment and the process to get the best possible results. Talk to Dr. Carole Sherrod Jewell, a certified Invisalign provider at Red Bank Dentistry, to learn more about Invisalign and how to get the aligned smile you've always wanted.