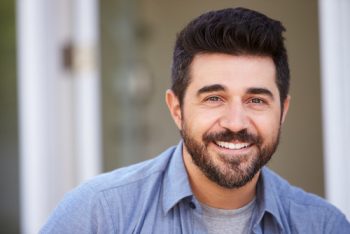 Making your teeth and oral health a priority is the most important part of any smile makeover. What some patients struggle with is deciding between Invisalign and porcelain veneers. It's time to understand the benefits of both cosmetic dentistry treatments to figure out which one will work best for you.
Identifying the Oral Health Problem
The biggest question when choosing Invisalign or porcelain veneers is to clearly identify your specific oral health complaints.
Invisalign is right if you have:
Teeth out of alignment.
TMJ problems.
Worn tooth enamel.
Cracked teeth.
Overbite.
Underbite.
Gapped teeth.
Invisalign beautifies your teeth but this orthodontic method makes sure that your jaw is also in alignment. Some Red Bank Invisalign patients are suffering with jaw pain or the side effects of misaligned teeth. The foundation of your teeth must be corrected so that you can enjoy a beautiful smile and not still be in pain.
Porcelain veneers are right if your teeth are:
Crooked.
Chipped.
Stained.
Discolored.
Gapped.
Veneers, or Lumineers, are an incredibly versatile cosmetic dentistry procedure. The veneers correct multiple aesthetic complaints at one time, making it possible for you to get a customized, natural-looking new smile within weeks.
Determining Your Commitment
Speed is an essential element to consider when choosing the components of your smile makeover. Some people want their new smile and they want it as quickly as possible. Porcelain veneers can provide this perk. The procedure usually takes two visits to your Red Bank cosmetic dentist. For the patients who are seeking a minimally invasive treatment to correct their teeth and are candidates for veneers, Lumineers are an excellent option. They provide the same results as veneers without major prep such as sanding tooth enamel.
Invisalign is a bigger commitment and takes, on average, 12 months to go through a full course of treatment. Some cases may take longer and some may be shorter. Your Invisalign plan will be determined from start to finish before you put in your first aligners and digital imaging makes it possible for you to get a good glimpse of how your smile will look when you're done. That's some serious motivation, especially if you're someone who has long lamented your misaligned teeth.
Finding Your Smile Makeover Treatment
There is a cosmetic dentistry treatment that is right for everyone. Make your consultation with Dr. Carole Sherrod Jewell, certified Invisalign provider at Red Bank Dentistry, to determine what will work best for your oral health needs. You will learn all the details about veneers and Invisalign, and you can find out if there are other procedures that can work for revitalizing your smile too.
Every smile makeover is different, and each one is personalized. You can have the white, flawless smile you've always wanted. Your Red Bank dentist will help you take the right path to get there.