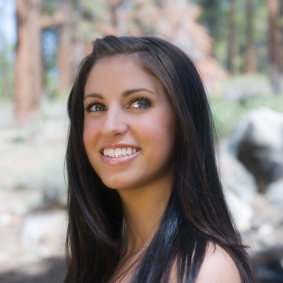 What could change when it comes to teeth? Plenty. The technology used to examine, treat, and improve teeth is constantly being fine-tuned to make dental appointments easier and more convenient. Most of all, these modernizations mean patients can expect to spend less time in the dentist's chair and experience less discomfort during treatment.
Here are just five of the innovations in cosmetic dentistry that have altered the way dental care is offered and experienced:
1. Invisalign
For all the people who said "no" to braces because they didn't want to be a metal mouth or have braces interfere with their daily life, Invisalign braces changed all that. Barely noticeable, these clear aligners are worn for about 22 hours a day, only removed for eating and brushing – and that means you can maintain your typical diet and you don't have to worry about special tools for cleaning between brackets and wires. Invisalign is a low-maintenance treatment option that's customized to your orthodontic needs, requires fewer visits to the dentist, and straightens crooked teeth in less time than traditional metal braces.
2. Dental Implants
Missing teeth no longer have to remain missing. With dental implants, you can have any tooth replaced with this permanent restorative dentistry solution. Dentures and bridges can solve the problem of missing teeth too, but for people who need replacement teeth without the daily maintenance, dental implants are a natural-looking alternative minus the adhesives. Missing teeth can create a sunken look and age you – dental implants will give you back your complete smile.
3. Mercury-Free Fillings
Amalgam fillings – also known as silver fillings – used to be the typical way to fill a tooth. Not only are they unattractive, the toxic mercury in the fillings can be damaging to your health and wellness over time. Mercury-free, tooth-colored composite fillings make it possible to repair cavities so that your teeth look natural – no one will ever know you had a filling. Composites are also incredibly versatile, being used to close gaps between teeth, repair chipped teeth, fixed cracked or broken teeth, and strengthen worn teeth.
4. Cerinate Lumineers
Porcelain veneers are one of the most popular cosmetic dentistry options – you see plenty of celebs sporting this dental fix with their perfect gleaming smiles. But now there's an even easier and gentler option – Cerinate Lumineers. Lumineers are made of incredibly strong porcelain too but they're even thinner than regular veneers, easier to apply, and last longer. None of the natural tooth needs to be removed in order to place the Lumineer, making the treatment far less invasive and painless – no drilling, no injections.
Schedule your consultation with the dentist who knows all about these four dental innovations, and so many more: Dr. Carole Sherrod Jewell in Red Bank, New Jersey. Talk to her about your options for a smile makeover.