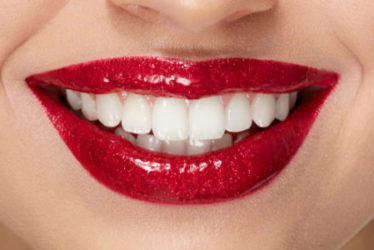 If you have been thinking about the best way to upgrade your smile, look no further than porcelain veneers. This popular and effective cosmetic dentistry treatment is right for anyone, as long as you have a healthy smile. Veneers can correct every aesthetic smile complaint you have, and do so subtly but effectively, leaving you with a perfect smile.
Here are just some of the reasons to get porcelain veneers in Red Bank:
1. Versatile.
Tired of feeling embarrassed about your unsightly teeth? There are plenty of problems porcelain veneers can conceal, including:
Stains
Discoloration
Chips
Cracks
Worn teeth
Short teeth
Narrow smile
Gaps
Misalignment
2. One procedure, multiple results.
Instead of envisioning an in-depth smile makeover comprised of multiple procedures like teeth whitening and Invisalign and tooth bonding, you can correct everything with one fix. Veneers give you white, straight, flawless teeth in just two visits to your Red Bank dentist.
3. Careful customization.
One of the biggest fears cosmetic dentistry patients have is that their teeth will look fake at the end of their smile makeover. With veneers, you have a say in every aspect of their development, which means you know exactly what they'll look like when they're done.
Together with your Red Bank dentist, you will review every option to settle on a design that is just the right color, shape, and size to complement your natural teeth, flatter your appearance, and look completely authentic. All veneers are custom-designed to look and feel like natural teeth. Once they're meticulously put in place, your smile will be complete and stunning.
4. Long-lasting.
With proper care, veneers can last for decades. What is the upkeep? Nothing special. All you need do is brush twice a day, floss once a day, and see your dentist twice a year for a cleaning and check-up – the same care you give your teeth without veneers (we hope!). Veneers are stain-resistant too.
5. Options.
Some patients balk at veneers because they worry about the need to remove healthy tooth enamel to make room for the veneers. Enter Lumineers, the less-invasive version of veneers. Lumineers are made of incredibly slim shields of porcelain and are customized to cover your teeth the same way veneers do – and no tooth enamel needs to be removed in the process.
6. Stronger teeth.
While veneers are a cosmetic dentistry procedure, they deliver functional perks too. Veneers are so strong they protect tooth structure and strengthen weak teeth, giving you a beautiful and tough smile.
7. Younger look.
If you dream of looking a few years younger than you are, veneers can work some serious magic in that department. White, bright, straight, stunning teeth also have the power to make you look happier, healthier, smarter, and even wealthier. You will simply look like the best version of yourself when you have veneers.
Talk to Your Red Bank Dentist About Veneers
Enjoy a confidence boost. Revel in looking better than you ever have. Speak up. Smile. Be happy. Invite veneers to do their magic. Schedule a consultation with Dr. Carole Sherrod Jewell or Dr. Pauline Robinson at Red Bank Dentistry in Red Bank, New Jersey, to learn more.