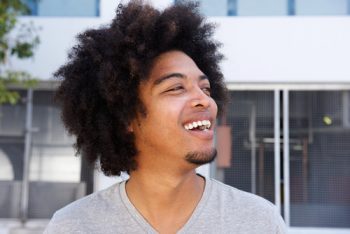 Invisalign patients spend months wearing their nearly invisible aligners almost around the clock. So, it's understandable that when you reach the final aligner in your treatment, you can't wait for freedom from anything on your teeth. Except, if you want your Invisalign braces treatment to be worth it and to last forever, there is still work to be done – and that comes in the shape of retainers.
Why You Need a Retainer After Invisalign
Retainers are custom-made appliances that help teeth maintain their new position after orthodontic treatment has been completed and prevent teeth from moving back to where they were. The work of retainers is just as important as the work of braces. The Invisalign treatment moved your teeth and bones into their proper positioning. Now, retainers keep your newly straightened teeth in place.
Teeth are not completely settled just because orthodontic treatment is done. The bones, gums, and muscles need to fully adapt to the changes in your mouth. Retainers keep everything where it should be so your mouth can get used to the new position of your teeth. You worked hard to get that aligned smile. Your dedication to after-care should be just as strong.
Two Forms of Retainers
Retainers come in two forms – removable or fixed. There are also retainers that are visible and some that are difficult to notice. For the orthodontic patients who are over wearing anything on their teeth, a permanent retainer may be the best option. Your teeth are kept where they are supposed to be, and you don't have to worry about the appearance of wearing a retainer or the hassle of taking the retainer in and out for meals and brushing your teeth.
Often, your Invisalign provider will have you wear your final Invisalign tray a little longer than usual. This allows time for customized retainers to be prepared and keeps your teeth in position in the meantime.
Clear Retainers
Vivera retainers are a retainer option from the makers of Invisalign. Wearers of traditional metal braces can use Vivera too. The same state-of-the-art technology that your Red Bank dentist used to determine the course of your Invisalign treatment from start to finish is also used to make your retainers. This ensures that your retainer will fit precisely and comfortably.
It's also desirable to have a retainer that is strong and has a minimized risk of cracking or breaking. Retainers need to be durable so your teeth can be kept snug in their new spaces.
Keep Your Straight Teeth Straight
Your Red Bank dentist will discuss all retainer options available to you upon the completion of your orthodontic treatment, whether Invisalign or traditional braces. In most cases, retainers must be worn all the time for the first six months following treatment to keep your smile straight. After that, the retainers usually only need to be worn at bedtime. Every patient will be different, which is why it is so important to work with a certified Invisalign provider who is qualified to personalize your treatment from start to finish.
Visit Red Bank dentist Dr. Carole Sherrod Jewell to learn more about Invisalign braces and Vivera retainers.