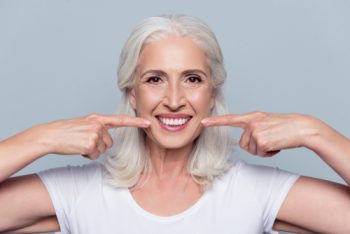 Desperate for a whiter smile? There are plenty of ways to get bright, gleaming teeth, and professional teeth whitening just might be the right method for you. Teeth whitening has remained popular for two big reasons: It works, and it works quickly. Your Red Bank teeth whitening cosmetic dentist will examine your teeth and the state of your oral health and advise you about whether you are a good candidate for teeth whitening or if another cosmetic dentistry treatment will work better for your smile.
As you make your decision about improving your smile, here are some important things to know about professional teeth whitening:
1. Your teeth need to be healthy.
If your teeth show any signs of decay or your gums are bleeding, your oral health must be in good condition before teeth whitening can be done. You aren't automatically eliminated from the benefits of teeth whitening if your Red Bank teeth whitening dentist must repair some dental problems first, but you will have to be patient about achieving the white smile you want.
2. This isn't your drugstore's whitening treatment.
If you have doubts about the effectiveness of teeth whitening because over-the-counter whitening strips or whitening toothpaste haven't helped you, be optimistic. Products like these only offer temporary results, and they are usually surface results only. The bleaching ingredients are effective, but they aren't nearly as powerful or long-lasting as the components in your dentist's teeth whitening materials.
3. You may be sensitive to the whitening gel.
Seeing your Red Bank dentist for teeth whitening is a wise choice because every precaution will be taken to prevent the whitening products from irritating your gums or mouth. An in-office treatment includes the careful covering of your gums so you are comfortable during the procedure. Some people are simply more sensitive to the bleach, however, so be aware that temporary sensitivity during or after the treatment may not be avoidable.
4. Every tooth won't respond to whitening the same way.
Your teeth are unique – every single one of them. Every tooth is made up of different shading and levels of translucency depending on their placement, alignment, and whether they have received any tooth-colored fillings or other tooth restorations. These variations make DIY teeth whitening disappointing for the many people who are anticipating a completely white smile. Professional teeth whitening takes these elements into account, providing targeted whitening to achieve a more uniform color across the board.
5. Teeth whitening may not work for you.
On the right candidate, teeth whitening is revolutionary. For some patients, however, their teeth aren't stained or discolored, they are simply more yellow than white. No amount of bleach can overcome the intensity of the yellow dentin that some patients have. This genetic trait does not mean you're forever barred from having white teeth – you're just a better candidate for something like porcelain veneers or lumineers.
6. You still have to brush your teeth.
Teeth whitening does not excuse anyone from taking proper care of their teeth with daily brushing and flossing and visits to your Red Bank dentist every six months. Whitening is powerful, but it is not a self-cleaning method, and if you want your teeth to stay white and your investment in a professional whitening treatment to be worth it, it's essential to take care of your smile through basic oral health care.
Wondering if teeth whitening is your ticket to a gorgeous smile? Contact Dr. Carole Sherrod Jewell, cosmetic dentist in Red Bank, NJ, to schedule your appointment.