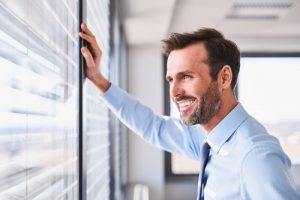 Regular teeth cleanings and dental exams are non-negotiable. There are cosmetic options, however, that aren't a necessity but can enhance your smile and set you up for good oral health. Porcelain veneers from your Red Bank dentist give your smile a boost in all ways. Time to understand why veneers will be one of the best investments you ever make.
What's So Great About Porcelain Veneers?
Any patient who has veneers can tell you about the many wonderful benefits of this cosmetic dentistry procedure. When you're deciding whether to make an investment in veneers, however, you need more than just the testimonial of another patient to convince you. You want to know what veneers can do for your unique smile.
Hide stains and discoloration. Have your teeth yellowed with age or use? Do you naturally have off-white tooth enamel? Some patients can't change the color of their teeth with professional whitening treatments. For those individuals, porcelain veneers are the permanent whitening treatment that eliminates all discoloration so your teeth are sparkling and perfect.
Straighten your teeth. Did you skip orthodontic treatment as a teen? Did you neglect to wear your retainers after braces and teeth went out of alignment again? Is a course of Invisalign treatment not appealing to you? Whatever the reason for your misaligned teeth, veneers covers it all, giving you a straight, beautiful smile.
Lengthen your teeth. Some people are simply born with short teeth. The surefire way to lengthen your teeth so they look "grown up" and attractive is with porcelain veneers. Each and every veneer is customized in shape and size to make your smile look natural.
Cover imperfections. Even one chipped, cracked, or misshapen tooth can mar your smile. If you have multiple teeth that are making you feel self-conscious about your appearance, veneers conceal all the imperfections.
Veneers: You Have Options
Some patients balk at the idea of porcelain veneers. Maybe they're put off by the permanence of this change – removing a minimal amount of tooth enamel to make room for the super-thin porcelain shields is irreversible. For the patients who want the look of veneers without any invasive elements, there are Lumineers.
Lumineers deliver the same cosmetic benefits of conventional veneers and only a little sanding and cleaning is needed to prep the teeth. The porcelain used for Lumineers is even thinner than that used for veneers and both options are durable and stain resistant.
After a conversation with your Red Bank dentist, you will have all the information you need about both types of veneers so you can make the best decision for your smile and budget.
Invest in a Veneers Smile Makeover
If you're ready to invest in yourself and you want an investment that lasts, talk to your Red Bank dentist about porcelain veneers and Lumineers. You can beautify and strengthen your smile with veneers, the cosmetic dentistry treatment that conceals every imperfection and lasts for decades. Contact Dr. Carole Sherrod Jewell, cosmetic dentist in Red Bank, NJ, to schedule your appointment and discuss the smile makeover options that are right for you.