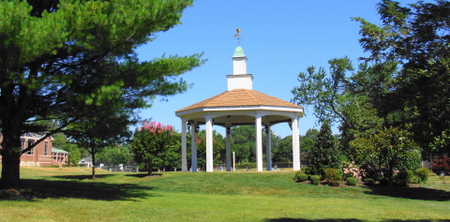 Everyone knows how important it is to brush and floss their teeth regularly to prevent oral health problems. But, did you also know how important it is to visit your dentist every six months to prevent gum disease, cavities, and other dental problems? In addition to regular preventive care, Dr. Sherrod Jewell is trained and educated to address all your oral health needs, like tooth replacement, sleep apnea, or dental fillings, all in one convenient location. Bring your entire family in today. New patient specials available.
Procedures Offered by a Dentist in Little Silver
Little Silver Dentist: The Family Dentist to Visit in Red Bank, NJ
Our family friendly Little Silver dental practice takes great pride in helping to keep your teeth healthy and enhance the appearance of your smile. Whether it's something as simple as teeth whitening for an upcoming wedding, or more involved like replacing missing teeth with dental implants, we provide and offer solutions designed specifically to meet your needs.
Red Bank Dentistry serves many communities in Monmouth County including Little Silver. Contact our office to schedule an appointment.
About Little Silver
Little Silver is a small borough in Monmouth County, New Jersey. Located just over an hour away from New York City, many NYC and North Jersey commuters call Little Silver home. Located on the Shrewsbury River, Little Silver is a popular destination for boaters and water sports enthusiast. It's also very close to the culture-rich borough of Red Bank, and the well-known, Jersey Shore is less than five miles away.
Helpful Resources in Little Silver, NJ
Borough of Little Silver
480 Prospect Avenue
Little Silver, NJ 07739
(732) 842-2400
Little Silver Police Department
480 Prospect Ave
Little Silver, NJ 07739
(732) 747-5900
Fire Department
480 Prospect Ave
Little Silver, NJ 07739
(732) 741-0394
Riverview Medical Center
1 Riverview Plaza
Red Bank, NJ  07701
(732) 741-2700
Little Silver Public Library Central
484 Prospect Ave
Little Silver, NJ 07739
(732) 747-9649