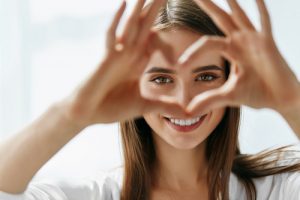 Anyone who's ever changed their smile with the help of cosmetic dentistry can tell you that this kind of dental care is downright magical. Cosmetic upgrades to your smile are transformative physically, yes, but also emotionally and mentally. If you're considering a smile makeover but haven't made any changes yet, here are a few more things you may want to know.
1. Look Younger
Aging is a natural part of life, but not everyone embraces it readily and that's understandable. You want to hold on to youth as long as you can, and even if you're not young, you'd sure like to look it. Upgrading your smile with cosmetic dentistry can make you look younger. A white, straight, flawless smile is your passport to shaving years off your last birthday. Treatments like porcelain veneers can minimize fine lines and wrinkles around your mouth and even plump out your lips a little. If you really want to look younger, it's time to focus on your smile.
2. Look Healthier
Dingy, discolored, and stained teeth make you look unhealthy. When teeth are yellow or brown from tobacco use or a coffee drinking habit, you won't look like you take care of yourself. A professional teeth-whitening treatment can make all the difference, turning your teeth multiple shades whiter in about an hour at your Red Bank dentist's office.
If your teeth are gray because of deteriorating old dental work like silver fillings, that kind of dental care can be replaced with tooth-colored composite fillings. Not only will a change like this make your smile look healthier, it will actually be healthier.
3. Look Happier
Studies have proven that the more you smile the happier you will be. It makes sense. If you frown all day or avoid smiling because you are embarrassed about the appearance of your teeth, you'll never look like you're enjoying life. If you have gorgeous teeth to show off, you'll want to reveal them to the world at every opportunity, and the right cosmetic dental care can get you to the point where you'll want to share your smile over and over again.
4. Feel Better
If you're feel self-conscious about your teeth, a smile makeover can truly change your life. When your teeth are white, straight, and flawless, your self-confidence will skyrocket, your self-esteem will get a major boost, and you'll feel better about yourself personally, professionally, and socially. Changing your teeth is a powerful, powerful thing. Cosmetic dentistry doesn't have to be invasive or in-depth to make all the difference in how you feel about yourself. A small tweak like dental bonding can correct what's unsightly, or a big change like Invisalign can straighten your smile permanently – all cosmetic dentistry will alter your outlook on life.
Find out how to fall in love with your smile. Contact Red Bank emergency dentists Dr. Carole Sherrod Jewell or Dr. Pauline Robinson at our Red Bank, NJ, to make an appointment and discuss cosmetic dentistry and your customized smile makeover.