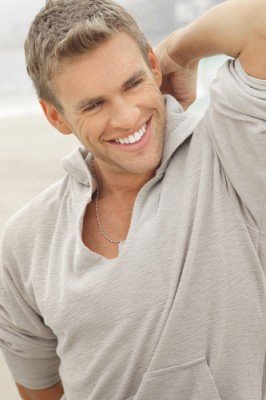 Invisalign treatment is typically shorter as an orthodontic treatment than traditional metal braces. However, the last day that you wear your Invisalign aligners is not the final day that you will have hardware on your teeth. Retainers are your present and future – and that's a good thing.
Why You Need to Wear a Retainer After Invisalign
You've spent months wearing customized aligners, carefully following the detailed plan created by your certified Invisalign provider. As a result, your teeth are now in alignment, but they've been pushed into a new position and the new bone that has been deposited around the tooth must have time to stabilize there. If you want your teeth to solidify in their proper position and stay where they're supposed to, you must help them maintain their new home – and that happens with retainers.
Often, the first response to this news is, "Ugh! Retainers?" And that's understandable. Retainers bring to mind days of acne and teenage angst. But retainers are your insurance policy for your new straight smile. Without retainers, your teeth can gradually shift back into their former crooked position.
5 reasons Invisalign is better than metal braces >>
Post-Invisalign Retainer Options
Retainers come in all shapes and sizes, colors and metals. The best feature of retainers is, like Invisalign, they are removable. And, you'll be delighted to know, you don't have to have to walk around with noticeable wires on your teeth that scream, "I just got my braces off." Your orthodontic maintenance plan can stay under the radar.
Your retainers will be custom-made to fit your bite perfectly, which means they will fit precisely and comfortable. Many Invisalign providers offer Vivera retainers, which are clear, strong, and durable. But they do require maintenance, including proper cleaning, so that they remain clear and unnoticeable on your teeth.
Don't be surprised if your dentist recommends that you wear your retainers for the majority of every day immediately following your Invisalign treatment. In some cases, the recommendation may be to wear your final Invisalign aligner for a lengthier period of time to secure your teeth – this tray will act as a retainer before the real retainer takes over.
After about six months, give or take, depending on the severity of your case, your dentist may determine that you can move to nighttime retainer wear. This is when it's easy to get lazy about maintaining your aligned smile. You may be too tired to bother, or be tempted to just skip a night or two. Don't do it! Wear your retainer every night for as long as your Invisalign provider recommends – often for another six months.
From this point, you won't be retainer free. Chances are, you'll be advised to wear your retainer at night at least several times a week to maintain your straight smile – forever. Consistency is what will help you keep the smile you worked so hard to achieve. Orthodontics don't cement teeth into an aligned place permanently. As we age, our teeth may shift forward and inward – this movement takes decades to occur, but it can be prevented with consistent retainer use.
The #1 rule for wearing Invisalign >>
Living with Retainers
Retainers typically last two years to a decade, depending on how well you take care of them. The Vivera retainers from Invisalign is a system of clear retainers that, similar to Invisalign, are provided to you over 12 months. You'll receive a new set of retainers every three months to use or store for later.
However, some people opt for permanent retainers that are positioned behind their teeth. This ensures that their Invisalign investment doesn't go to waste, and they don't have to concern themselves with removing and caring for anymore aligners from here on out (but you'll still need to carefully brush and floss your teeth every night, permanent retainer or not!)
Any type of orthodontic treatment takes dedication, and if you want the time and effort you put into your treatment to last forever, you must condition following your dentist's advice about retainer wear. Talk to Dr. Carole Sherrod Jewell, a certified Invisalign provider at Red Bank Dentistry, to learn more about Invisalign treatment and what is required during and after your orthodontic treatment is complete.